#NSALE 2019 and What's New & My Past Favorites & What I Bought This Year
It's that time of year again! Where's still crazy hot outside, and I start talking to you about the Nordstrom Anniversary Sale, aka the best pre-fall sale, that's ever existed. And because I LOVE it so much, I wanted to create new post just for this year's sale. I've rounded up my favorite posts from past sales, so you can see what I have loved and own from the past. And so you can see what I expect to find at this year's sale! This year since I am 35 weeks pregnant with our girl, I will definitely be shopping for cute / casual / breastfeeding friendly outfits, great shoes, and some work pieces for the postpartum body. I scoped out the catalog, and I am very impressed with the range of items they have included in the sale this year. There will be great colors, textures, at all price points galore! Now let's get down to the detes on this sale.
DATES:
Early Access: 7/12-7/18
During Early Access, Nordstrom cardholders (credit and debit) get to shop the Anniversary Sale a full week before it opens to the public. You can apply for a Nordstrom Credit Card here to make sure you sign up asap to score the best deals before Public Access opens up.
Public Sale 7/19-8/4
For non-card holders, the Anniversary Sale opens to the public on Friday, July 19 and wraps on Sunday, August 4. Nordstrom historically restocks items that have sold out during the Early Access window, so be sure to keep an eye out!
CREDIT CARD:
I have had this credit card for about 4 years and LOVE IT! I'm a big fan of how quickly I'm able to earn Nordstrom Points, and put it towards items for this sale, and items that I wouldn't normally spend $$$ on. And it's super easy to pay online, and you can apply for the debit option too! So if credit isn't your jam you can still apply, and enjoy the sale!! You can apply for a Nordstrom Credit Card here to make sure you sign up asap to score the best deals before Public Access opens up.
NEEDS:
Now, this is the part that can get WAY overwhelming way FAST. But, in years past, I always try to focus on pieces that will transition well from summer to winter. I usually hunt for shoes, a handbag, clothing pieces that catch my eye, and that are great from season to season. This year I'll have cute postpartum-y outfits on the brain - that are breast-feeding friendly too! So, be sure to go through your wardrobe before the sale and make sure you have a good list of things you actually need. Like a winter coat, great jeans, a leather jacket, work dress, this is the time to snag it!
Now, here's a recap of my favorite finds from the past year's sales, so you can see the kinds of pieces that I love to shop for!
2018 Nordstrom Sale Try-on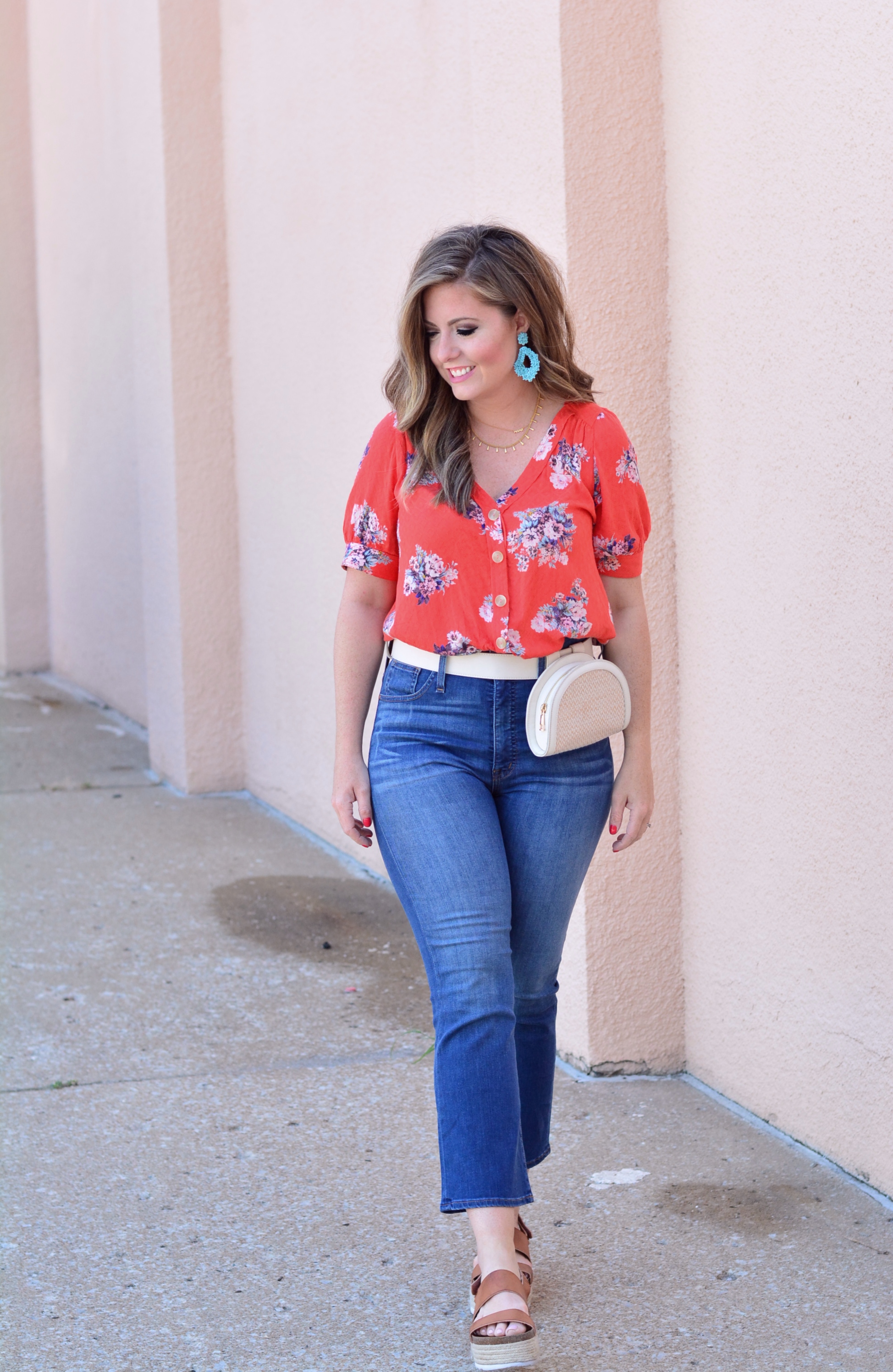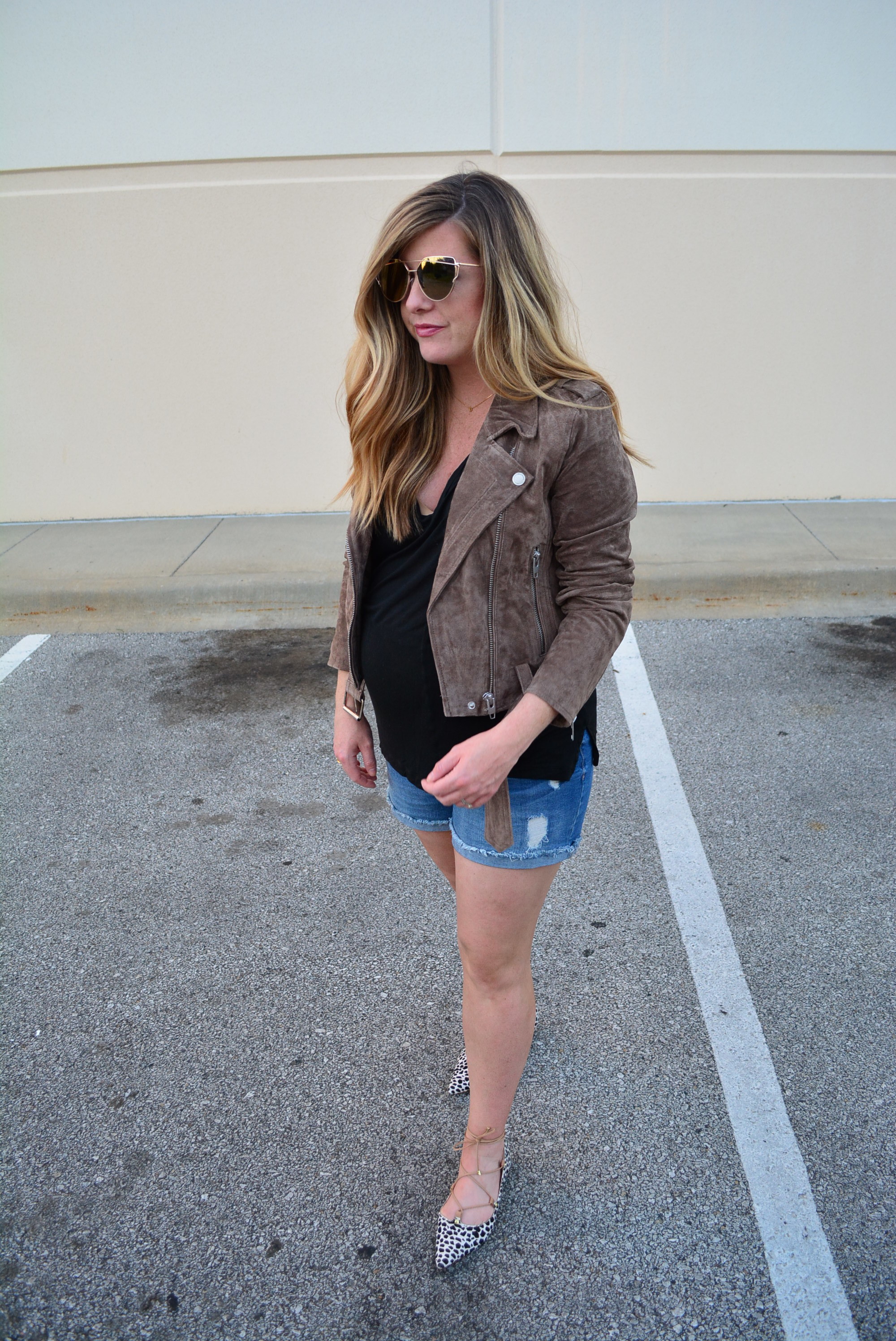 The best suede jacket from the NSALE
My favorite booties from the NSale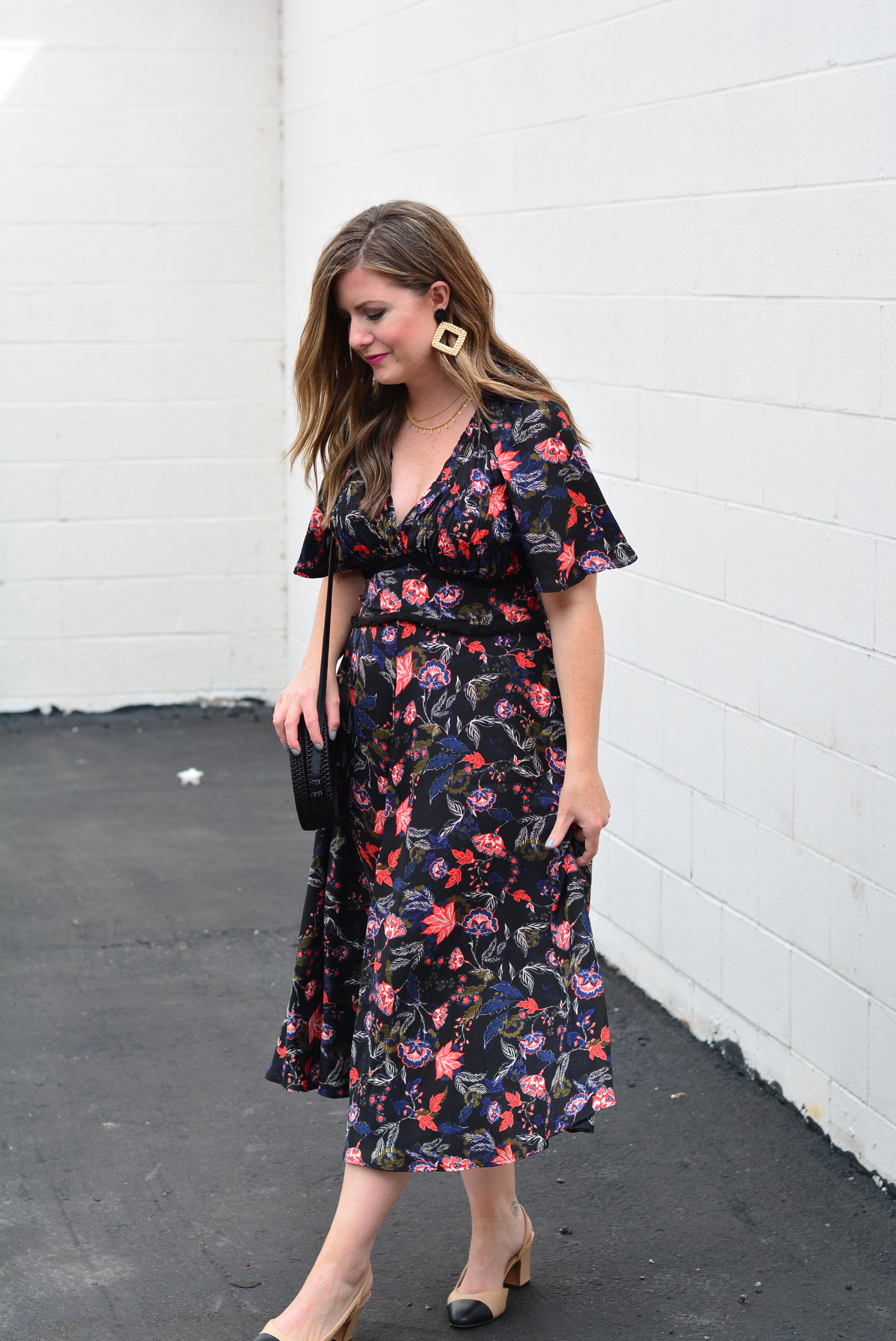 I'm excited to shop this Nordstrom Anniversary Sale on Wednesday night! Fingers crossed! And I can't wait to see everything that they have in store. It's always so fun to look through the catalog and then see and feel everything in real life. It's the best! I can't wait! Now, let me know below what your looking forward seeing! Oh and I'll be updating this post with my personal favorites from the sale and the items you all need to have your eyes on!
MY IN-STORE NORDSTROM SALE TRY-ON
I went into Nordstrom and scouted out all of my favorite things that I thought would be great to wear now, and after our daughter arrives, in just a few short weeks. So, you'll notice that progression through the outfits. I start with more everyday / work / styled outfits and they progress into way cozier outfits that I will definitely be living in, once she's here. And with that I wanted to find pieces that would work well-ish with the bump now (side note: none of the jeans I am wearing are maternity, and they all are 100% unbuttoned ALL the way down.) I just tried on the size I thought I would be after the initial baby weight loss - which is normally about a 10/30 in bottoms. But, for right now I am wearing an XL in the Madewell pants and the Zella leggings and I like how they fit me know, and knowing I will be able to wear them both comfortably once she gets here too. As for the rest of the sizing goes, I ended up loving all the tops in a Medium, except for the bright printed Topshop wrap top, that one is in a 10, and was a little big in the shoulders, but I just love that print! I would size up in the stripe sweater 1 if not 2 sizes, to have it fit a little bit looser. And I would size down a bunch in the camo jacket, I am wearing a medium in the photo and it's huge on me. For all the moms out there, the quilted jacket in the second to last picture, you need it. It is lined with the softest coziest fabric and has a great fit to it. It's basically the best jacket to wear during those crisp fall days either at soccer practice or a football game. Also the dress in the last photo, size up in it. I am wearing a medium and the whole thing was just a little too small for my liking.
SHOP THESE OUTFITS
To shop the looks in today's post just simply click on the photo, and it will take you to a new page with the same photo on it, with little pictures of the clothing items I am wearing. Just click on those little pictures and you'll be able to add them to your cart! Well, if you have a Nordstrom card. If you don't have a Nordstrom card, go follow me (@caitfore) on the LIKEtoKNOW.it app, and you can click on any of the outfits you see here, and save the item you want to buy to your favorites. How cool is that!?
And I linked everything individually below, including some very special pieces I did not show you in this try on, some bags, shoes, and home decor pieces too! Just scroll down a little bit more, and you'll see the images, just click on those and they'll take you directly to Nordstrom to shop!
Now, I would love to know what your favorite pieces from the Nordstrom Anniversary Sale are!? Let me know in the comments below! And if you have any friends that are expecting, send them my way! I want them to know they can definitely shop the sale with a bump too!
xo,