That New Summer 'Do with Beauty Brands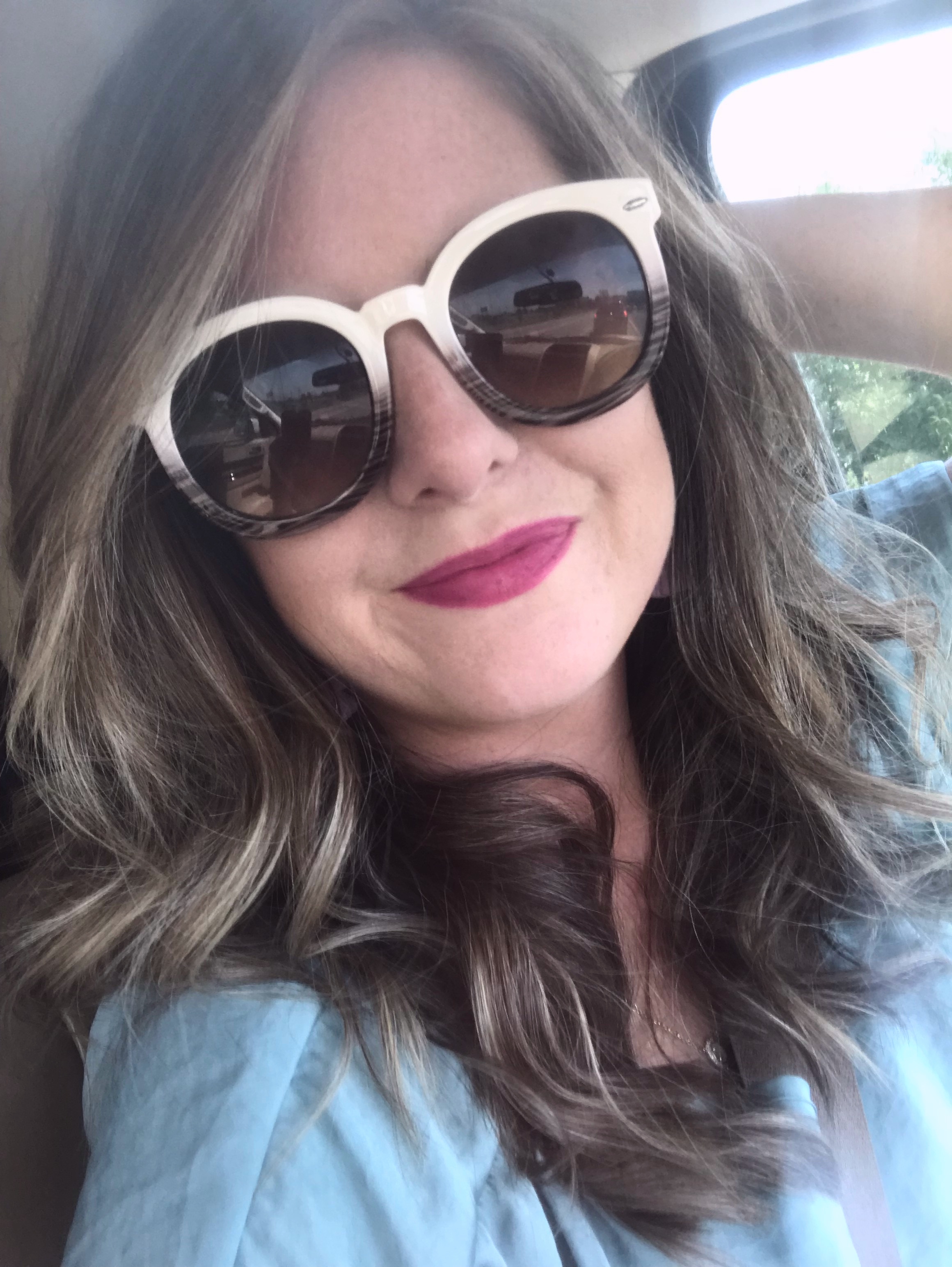 Top: Nordstrom Rack | Earrings: Kendra Scott | Jeans: J.Crew Factory | Necklace: Kendra Scott | Flips: Nordstrom (unseen) | Sunnies: Camp David | Lipstick: Beauty Brands (in Frenchie)
Y'all know I love my hair and wear it long alllll of the time. But, I don't know why but this summer I've been itching for a change. It's just a lot to maintain, with blowing it out, and keep it all curled and colored too! So, I pretty pumped to head to Beauty Brands and have my favorite stylist Sarah Adams hook me up! She styled my hair back for the holidays, check out the video here, the styles are so cute!! And I knew she would be the best stylist to get my vision and bring it to life.
First, I collected my inspiration from Instagram and Pinterest to get a good idea of the styles, colors, and shapes I was naturally drawn too. and from those I noticed I was most drawn to going blonder, shorter, and thinning out my hair too. As I do have a lot of hair, and after awhile it just get's to heavy and looses volume. I love when my hair is super thinned out as it makes a blow out go super fast and way easier to put it up in a ponytail and it's way easier to maintain a good amount of volume too!
So, when I got to Beauty Brands and sat down with Sarah I showed her my ideas and talked through what I have liked and haven't liked about past haircuts and styles. She then talked through what she wanted to do. We started by chopping off a few inches on my hair dry, because we knew it would be shorter, and wouldn't need to have all that hair colored. So, essentially saved us time! Woop! Then, Sarah put in the what I call micro highlights, all over, and added more highlights around my face. Which I love how it looks when I pull my hair back! Oh, and one of the things I told Sarah was that I love to be a "cool" blonde, and to get that look, she told me, you have to use foils! So, then we let the color process and do it's thing. And then the best part, the wash / head massage! Don't you love that part too? It's so relaxing! Onto the blowout, bless Sarah for getting her arm workout in and blowdrying my hair for me using this hairdryer and hair brush too! She sprayed on the Pureology Colour Fanatic Multi-Tasking Spray, as it primes, protects, for colored hair, and it smells amazing! And we then put the Wella Oil to make my hair shine and look amazing! And lastly we put the Kenra Platinum Blow-Dry Spray to cut down on blow dry time and has a heat protectant too! Then she used this very cool iron to curl my locks! To finish it out Sarah used this Bed Head Hairspray to give my hair even more shine! And it worked so well! I love how this whole look turned out!