KCFW: Saturday Show Recap
Alright y'all here's my recap for the Kansas City Fashion Week Saturday shows! This show is always a show stopper and there's so many designers that I just had to highlight all of my favorites from this day! Below are little slide shows of my favorite looks from my favorite shows. What was your favorite show?
Is always one of my favorites. Christina and John have an impeccable eye of well structured garments with great style and attitude. The sweet little reflective detail on every piece always makes me so happy. It's like a little reminder of how much I love their line every time I see one of their presentations walk.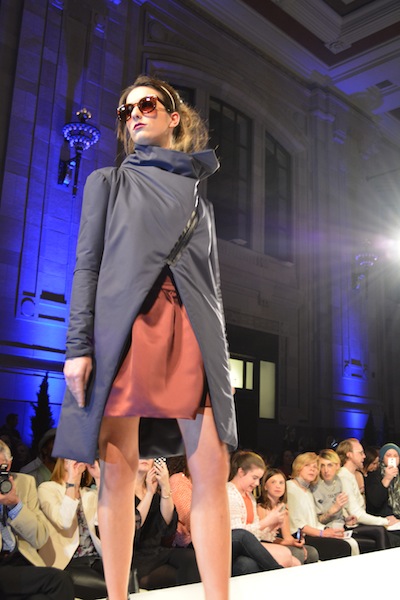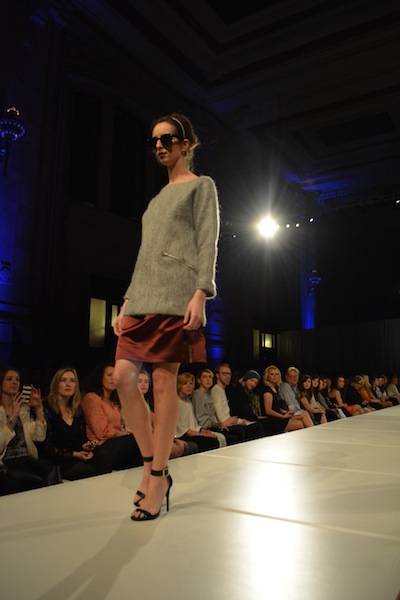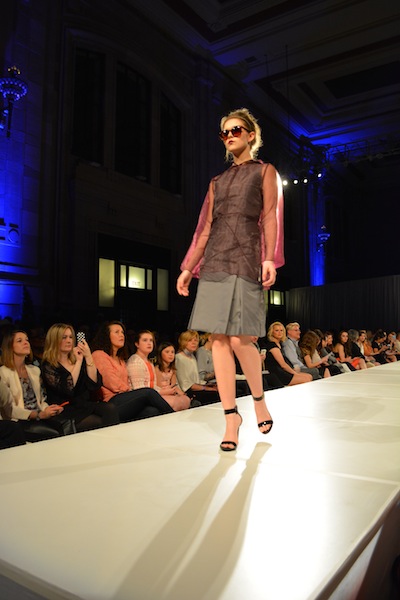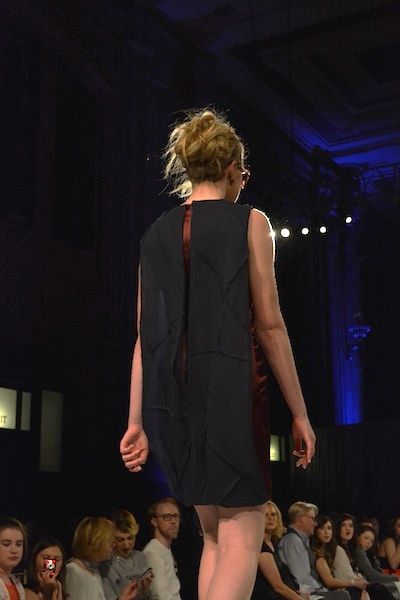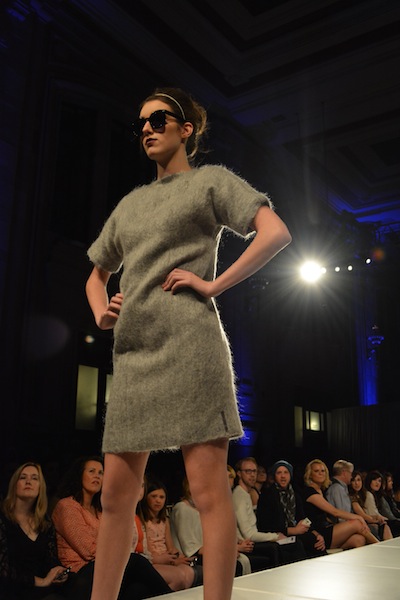 Is just extraordinary. She's 17 and is one killer designer. I always love to see her collections and she how she's pushed herself to create more and more intricate designs every year. This year I (and everyone else) basically freaked out over the gold dramatically structured pleated dress. It was amazing and I was floored. Her collection had everything you wanted to see. Ready to wear long dresses to avant guard designs for basically a museum to house. She is definitely one to watch!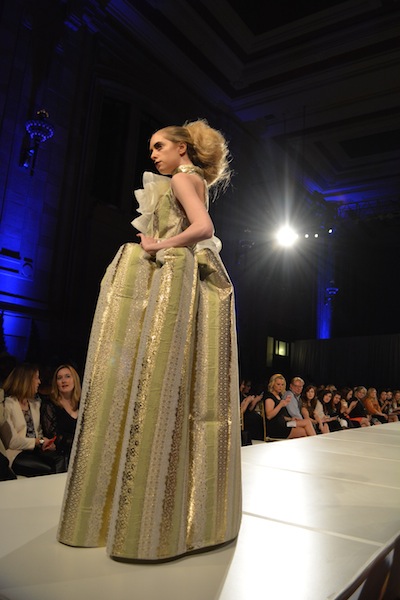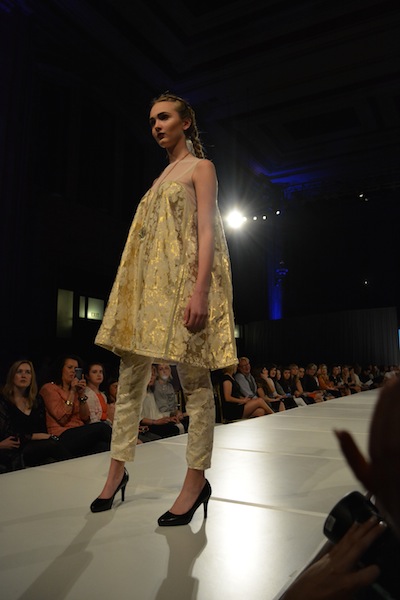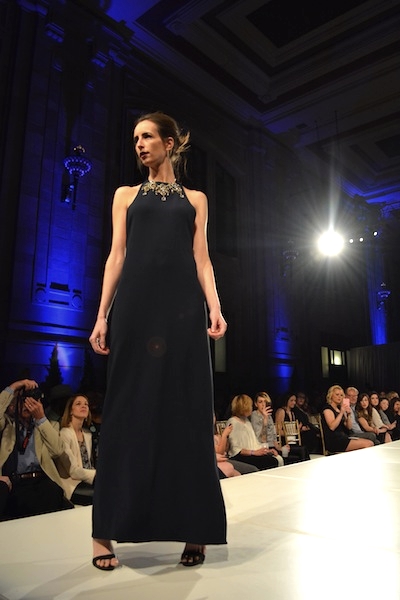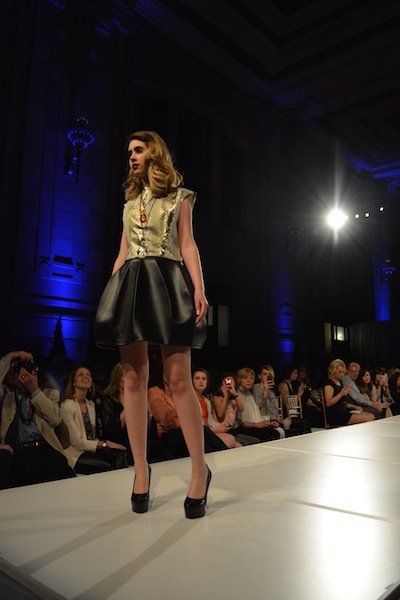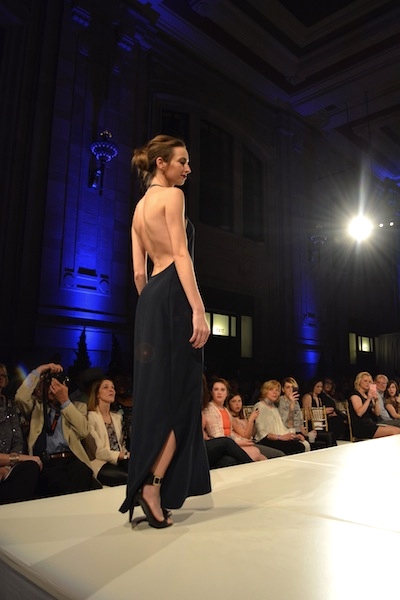 Laura created a line of pieces that I want to wear everyday. Every piece that walked down the run way I wanted to put on my body immediately. Her creative silhouettes for pieces any gal can wear everyday were amazing. I connected with her designs and feel like women of every age can wear these looks perfectly. Now, how do I get my hands on that black and white sweater!?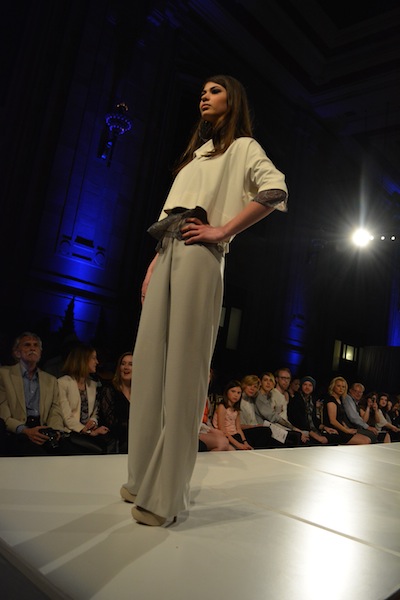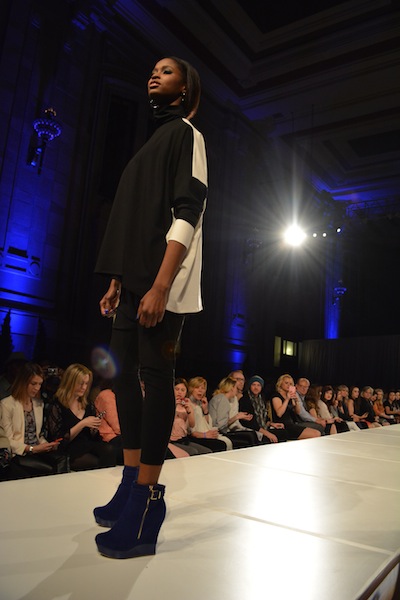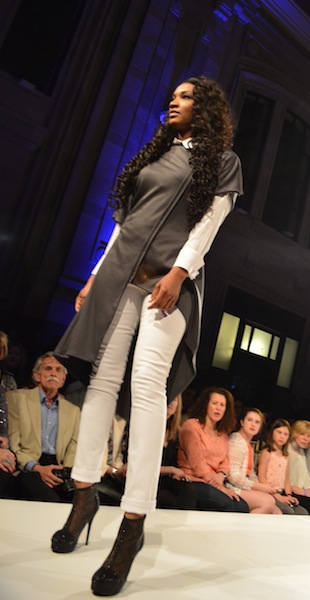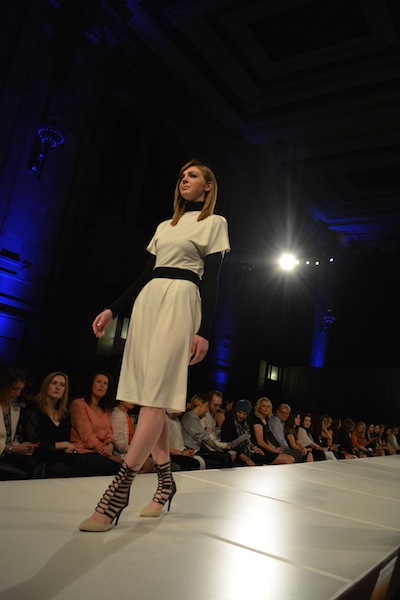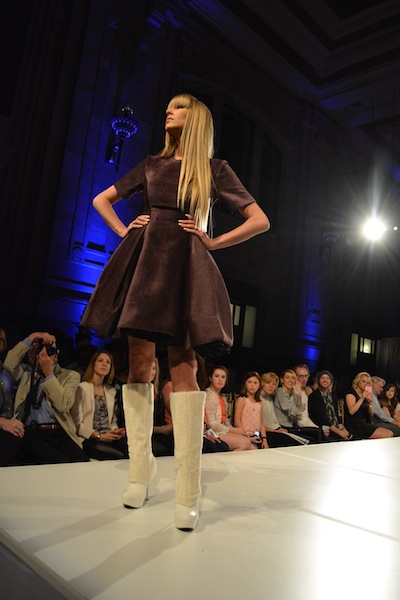 Can we just take a moment to applaud a men's wear designer that made every woman in the room want to wear his amazing designs.? I'm for real, when the white quilted jacket/coat design walked down the runway, I'm pretty sure I heard everyone gasp. That and when the quilted jumpsuit walked, I couldn't believe it. Just amazing! The structure and insanely well constructed garments had everyone's attention. I for one would love that white coat for the fall. Do you feel me? PS Christian Michael is a KC designer! How amazing is that!?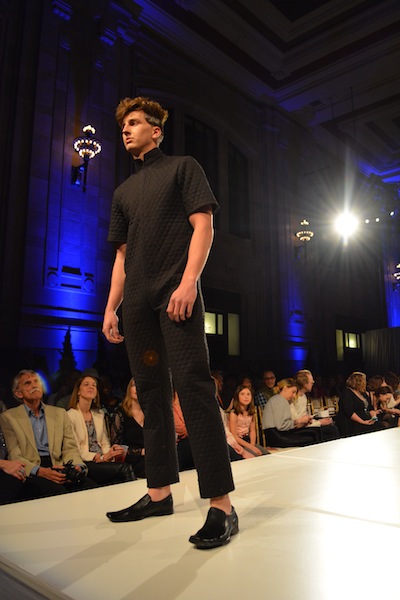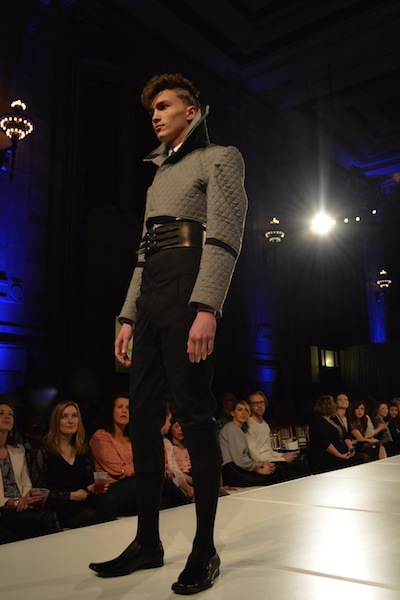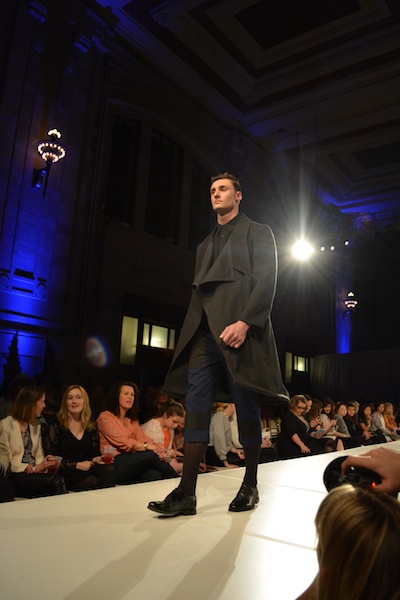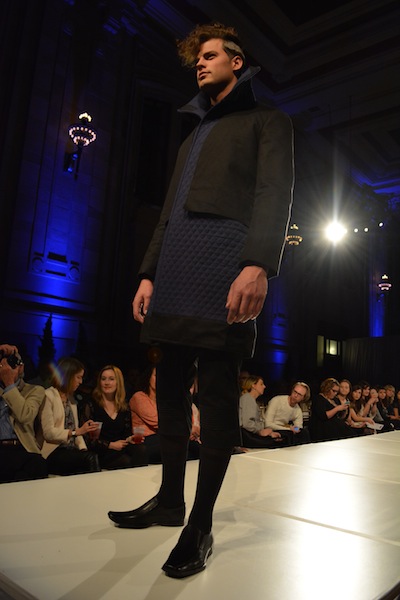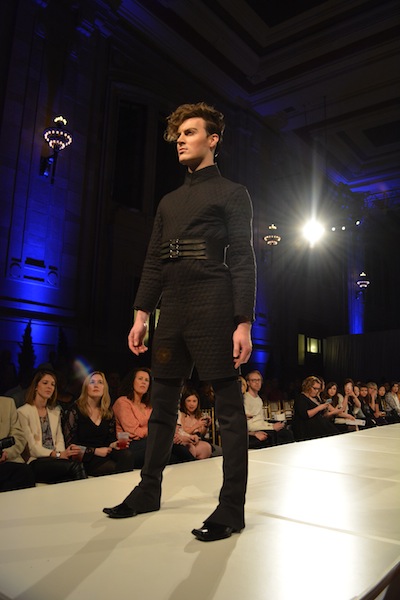 Blew me away with her amazing detailing on her garments. I felt like her designs were so well thought out and made perfectly. When every piece walked down the runway I felt like I knew the exact people I would put in the dresses. I adored her color choices and every hem length she chose was perfect. Now I just need a place to wear one of these pieces. Who's got a gala I can go too?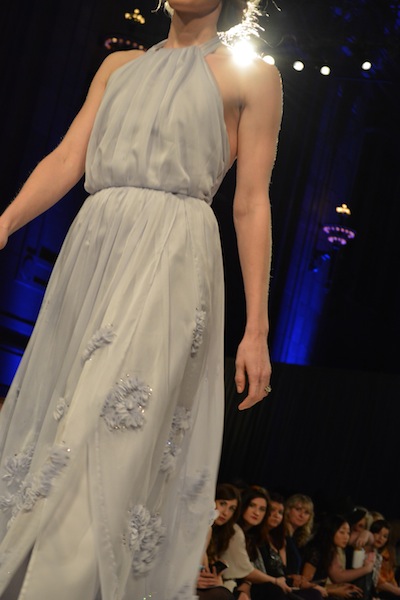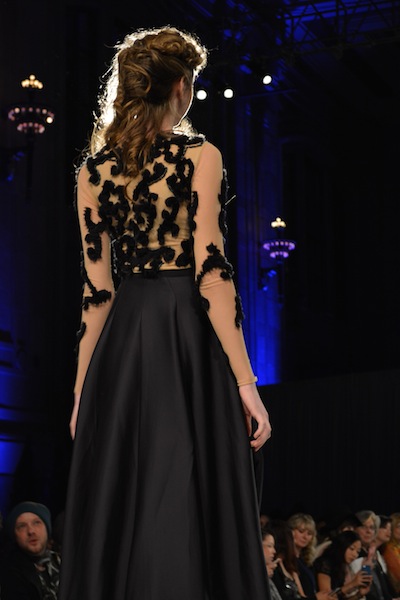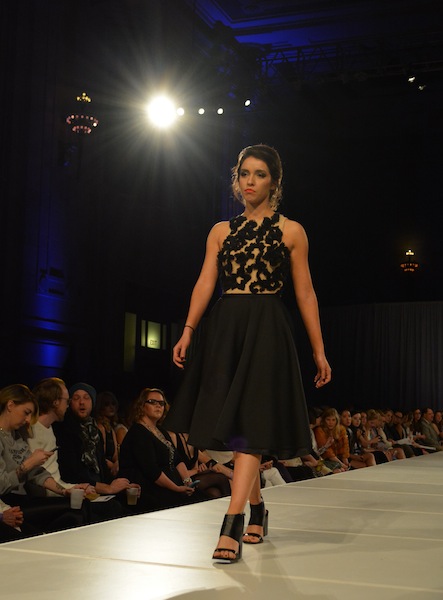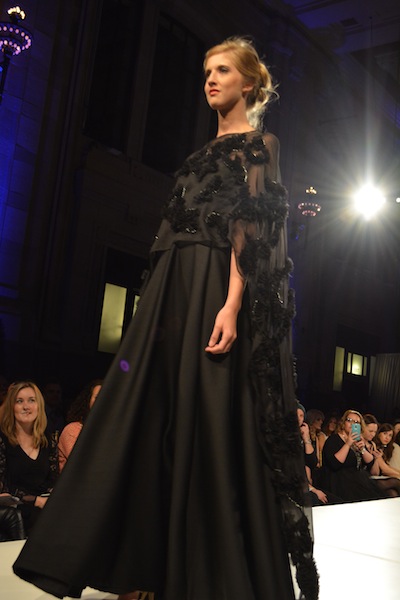 This St. Louis, Project Runway (season 9), and Project Runway All-Stars (season 2) designer is another one of my favorites to watch. I've met her and talked with her about her line in the past and she is just the sweetest gal, and is pregnant with her first baby! Sorry - I just think that's so exciting! Anyways her aesthetic and design choices always make me feel like they are the most glamorous and sophisticated pieces. She's always another one of my favorites that I love to see every year!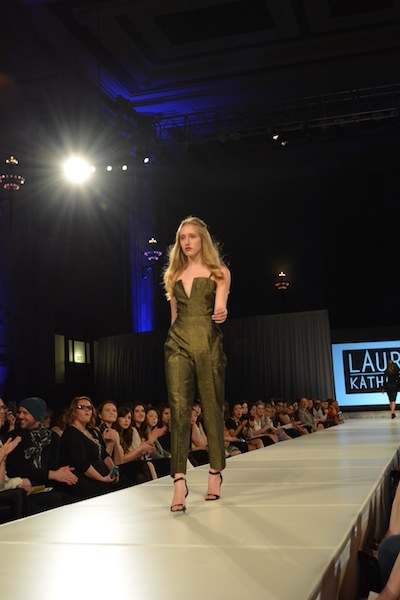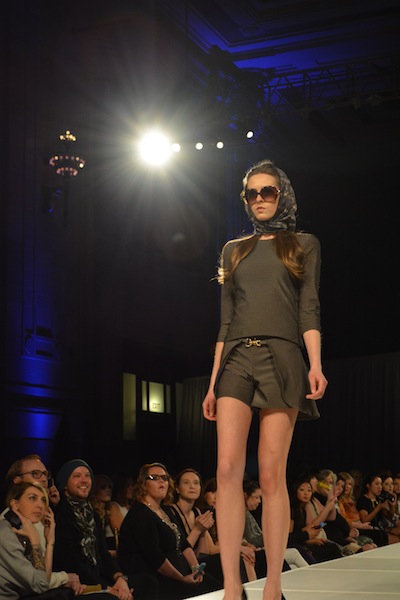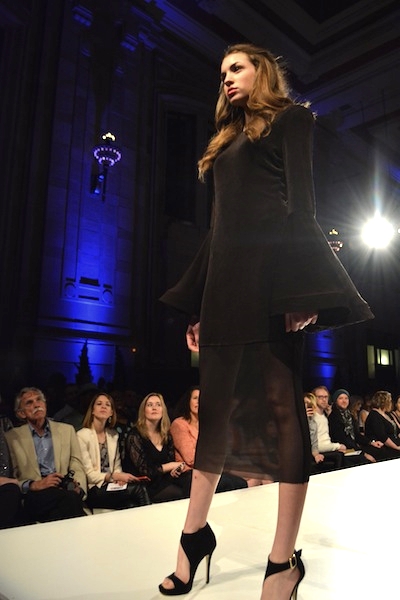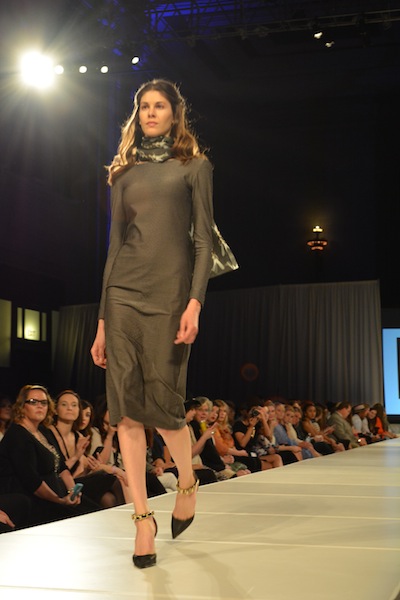 I hope you enjoyed my recap of the KCFW Saturday shows! It's hard to believe it's been a week since the first show started. I love getting to be at least a little bit a part of this moment in KC. Stay tuned for one more look from coming up tomorrow!
xo,